Our artistic side & Partner
Jelena Psenicnik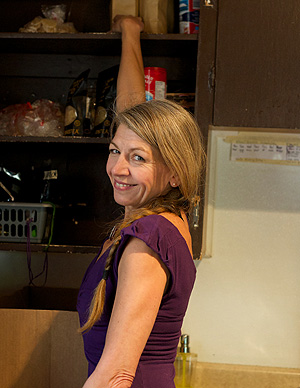 Jelena Psenicnik searched out an excellent location in the Bay and Algoma area for the Growing Season to call home, and is invested in displaying the work of local artists on the walls of the restaurant.
Jelena has a long history of involvement in Thunder Bay arts communities.
Our Healthy Side & Partner
Sara Boyer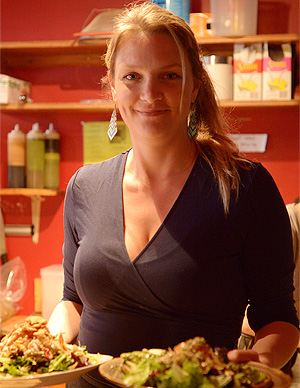 Sara Boyer has a background in the healing arts and holds a diploma from Windsong School of Healing in Campbell River B.C. She completed wellness courses in sprouting, cleansing and RAW food nutrition at The Creative Health institute in Hodunk MI. Sara has a passion for healing using food as medicine. She also enjoys creating unique jewelry pieces, many of which can be found right at the Growing Season.
Our Business Side & Partner
Amy Kelterborn
Amy Kelterborn brings small-town business sense to the Growing Season, since she grew up watching her father run "Kelterborn Food Market" in her hometown of Milverton Ontario.
Amy loves people and community, and in her time off you may see her in action as a volunteer for one of our local organizations.
Our Manager
Meagan O'Shea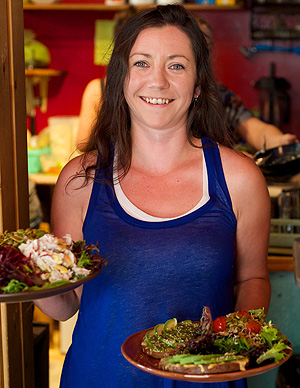 Meagan O'Shea has a passion for the local food movement and over a decade of cooking/catering experience.
Our Staff Members
Amy, Jelena, Sara and Meagan are not the only faces at The Growing Season. You can often see some other smiling faces from one of our staff members: Hsy-Yin,  Steph and Bo.
What we all share is a genuine love for natural, wholesome food and serving it to our customers.